With our full range of cover materials you can reach...
The right protection for every product!
GLAESERgrow – 
More than a brand!
We offer a full range of cover materials for the cultivation of fruit and vegetables. By using our products, you can achieve better quality and crop consistency as well as yield increases. They also help protect against the weather and facilitate early harvesting, among other things.
If you have any questions, please contact us at:
Telephone: +49 (0) 731 3981 – 62
Fax: +49 (0) 731 3981 – 55
Email: grow@glaeser-textil-ulm.de
We are a member of: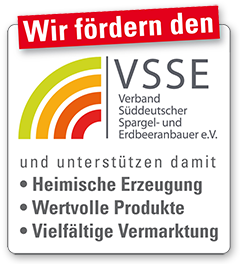 GLAESERgrow – 
Our products!
Nonwoven
Nonwoven Crop Cover
Sugar beet Protection Cover
Straw, Hay Bale and Corn Protection Cover
Wood Chip / Compost Protection Cover
Films
Perfolia Perforated Film
Greenhouse and Minitunnel Film
Mulch Film
Biodegradable Film / Green Asparagus Film
Substrate Film
Rain Protection Fabric
Mulch Materials
Ground Cover
Mulch Nonwoven
Protection Nets
Anti-hail Net
Weather Protection and Anti-bird Net
Anti-insect Nets
Shading Net
Multi-climate Net
Anti-mole Net
Climbing Plant Support Net
Fixing materials
Sandbag
Ground Peg and Ground Peg Shim
Special Clip
Raschel Bags
Berry Container
We look forward to your message!